How often is someone or something the best in the biz in their first year?
Let's compare.  In professional sports, a player in their first year, a rookie, has also been named the league's Most Valuable Player (MVP) for that same year only six (6) times in history!! Very rare! (Fact checkers, keep us honest)
Jim Brown, in the National Football League (NFL), won the AP MVP as a rookie in 1957. Earl Campbell won the PFWA MVP as a rookie in 1978. 
In the National Basketball Association (NBA), Wilt Chamberlain was the first rookie to win the MVP in 1960 and Wes Unseld, a Center for the Baltimore Bullets did it in 1969.
In Major League Baseball (MLB) Fred Lynn was named Rookie of the Year and MVP in the same year, in 1975, and Ichiro Suzuki in 2001.
Why are we telling you all of this?  Why do you care?
Well, let us tell you! Stay with us and it will all make sense.
Way back in 2020, a new Boutique Real Estate Brokerage by the name of Elation Real Estate was formed, hit the ground running, and took the industry by storm.  You all know that part. 
But what you might not know is that just one short year later, Elation Real Estate was voted the 2nd best Real Estate brokerage in the East Bay!  Yes, in our rookie year, we took 2nd place.  And, we were the runner up to a very large brokerage. I won't say the name, but it rhymes with Rumpus. 
So, essentially, Elation Real Estate was the #1 Boutique Real Estate company in all of the East Bay!
That's right … MVP in our Rookie year!! And from above, you know now how rare this occurrence actually is!! See, I told you it would all make sense!
Not Satisfied
But, that still doesn't sit quite right with us.  2nd Place is really just the first loser, isn't it?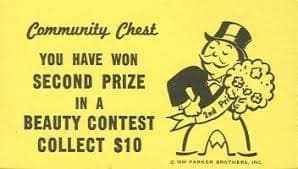 We want to be #1.  We already know that we are #1 in your hearts!  And believe us when we say that all of our clients are #1 in our hearts!  But we want to win.
But wait… there is still a chance!! Can Elation Real Estate be the Best Real Estate Brokerage in Pleasanton?
Please Vote for Elation
The voting has started in the 2021 Pleasanton Weekly's Reader's Choice Awards!  Being a Pleasanton company, we'd love to win this award!  If you would like to help us, and truly feel that we are deserving of the award, please click the link below and follow the steps to vote!
https://www.pleasantonweekly.com/best_of/voting/form.php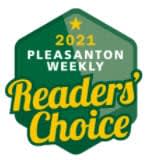 The rules are simple:
You must vote for at least 5 categories.  Hopefully one of them is for Elation Real Estate as "Best Real Estate Brokerage" in the "Services" Category!
Verify the ballot by responding to the confirmation email (your vote will not count until you do this!).
Only one ballot per person.
Please help make Elation Real Estate the Best Real Estate Brokerage in Pleasanton!
Thank you so much for your support.
And as always, feel free to reach out to any one of us here at Elation Real Estate. You'll know where to find us… no compass needed!
All the best,
.
.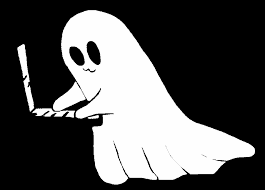 written by The Chermanator, blog master