March 8th is marked annually as International Women's Day; a day we have celebrated for over a century now. 
As the blog master, I'd be remiss if I didn't acknowledge that I personally think that women should be celebrated every day! 
That said, International Women's Day is a global day celebrating the social, economic, cultural and political achievements of women.
We, at Elation Real Estate, are proud of the fact that we are Woman-Owned.  Our team is made up of some outstanding and powerful women (and Men, too!) and is a force to be reckoned with here in the San Francisco Bay Area.
This year's IWD Theme is "Choose To Challenge"
"A challenged world is an alert world. We can all choose to challenge and call out gender bias and inequality. We can all choose to seek out and celebrate women's achievements. Collectively, we can all help create an inclusive world.  From challenge comes change, so let's all choose to challenge."

www.internationalwomensday.com
Speaking of challenges, the Real Estate Market has certainly posed its challenges in 2020 and continues to do so in 2021.
Expert Panel
Just recently, our very own Gina Piper was a featured panelist on a presentation about the Pandemic's impact on the real estate market.  It was titled, "How Remote Work is Transforming the Tri-Valley."
Hosted by Assembly Woman Catharine Baker, Gina, touted as a premier residential real estate expert in the Tri-Valley area, was part of a prestigious panel which included the Mayor of Mountain View, EVP of Colliers, GM of the Hacienda Business Park and SVP and Director of Leasing at Bishop Ranch.
Needless to say… they were all in great company!
The Presentation
Gina starts her presentation by asking, "What is happening in the Tri-Valley?  If we are in an economic crisis, why is the market absolutely bananas??"  Yes, folks, she said bananas!
Gina goes on to speak about four factors influencing this crazy Covid market.
Historically low interest rates.  This a huge driver turning those who were not interested in purchasing a home into active buyers.
Demographics.  The largest group of the millennial market is reaching prime home buying age.  
The pandemic is accelerating some trends that we have seen.  Urban millennial renters are becoming suburban millennial homeowners.  
The ability to work from home, and other affects of the Shelter in Place orders, are causing a flood of buyers from SF and South bay. These people need space and a sense of community… can't really work from home in a 700 square foot place without going a bit stir crazy.
Additionally, if inventory is so low, how can we have sold more homes in 2020 than each of the previous 4 years??  Above all, everything that hits the market is selling.  In addition, the amount of time that houses are staying on the market have dramatically reduced to less that 30 days with the lowest month being 17 days!
More Detail
And those were just the highlights!  Gina includes detailed numbers and charts and trends.  It was chock-full of great information.  We are so proud of her!!
To read the full Pleasanton Weekly article, click here.
To listen to the full presentation, click here.
And as always, feel free to reach out to any one of us here at Elation Real Estate. You'll know where to find us… no compass needed!
All the best,
.
.
.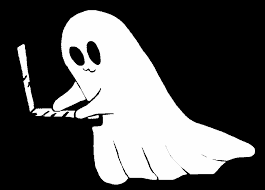 written by The Chermanator, blog master