Recognize Hard Work
Despite what you may think, there are a lot of hard-working people out there.  In fact, everyone reading this article either knows someone or IS someone that can be considered a hard worker.  But that hard work is very rarely recognized, celebrated and appreciated? Recognition of Hard Work is just not very common, unfortunately… except at Elation Real Estate, where we strive to recognize hard work.
I've heard a comedic genius describe this perfectly.  If how often hard work is recognized was compared to a Pie Chart of what people do after winning the lottery, it would be smaller than the "Give it away to Charity" slice!!  
One of our own
Now that all said, one of Elation Real Estate's very own has been recognized for her hard work and determination.
Viviana Cherman was recently notified by the National Association of Hispanic Real Estate Professionals (NAHREP) that she has been honored in their 2021 Top 250 Latino Agents award publication!!
In fact, she ranked #89 in all of the Northwest United States. 
After seeing how hard she has worked, day and night, all last year and into this year, her efforts have paid off… what an accomplishment. Because of that, we are super proud of her!! And we definitely recognize her hard work!
What that means is, if you see Viviana around town, feel free to give her a High-Five!!  Heck, give her a High-Ten!
We are not done competing.
Elation Real Estate continues to be a force to reckon with, in and around the Tri-Valley! In addition, Elation is now competing in the entire state of California!!  
Real Trends and Tom Ferry put out a ranking list every year.  And this year, Elation Real Estate is ranked #141 out of 1000 in the Small Teams by Volume category!  The team may be small, but they are mighty. Their hard work and efforts are again being recognized. In conclusion,can anyone stop them?
What does the future hold…
To sum up, that's The Scoop for now, but there will be more! We guarantee it.  And as always, feel free to reach out to any one of us here at Elation Real Estate. You'll know where to find us… no Compass needed!
All the best,
Your Elation Real Estate Team
.
.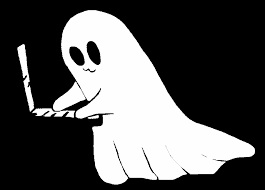 . written by The Chermanator, blog master