Are you thinking about selling your home this summer? Well, you are not the only one. Typically (and let's all agree that the past two years have not been typical) 65% of all properties that are bought and sold during the year occur during the summer months of June, July, and August. We've put together a few tips below to help you get your home ready so it can sell quickly. Some of these might take some time to prepare and execute, so don't put it off until it's too late!
Be Picture Perfect
Think of it as Glamour Shots for your home! You've made the decision to sell your home. And depending on how long you've lived there, this could be a huge decision for you. You want to get the best deal possible. There is a sea of potential buyers out there and you'll be showcasing your home to all of them. Maybe an agent brought it to their attention. Or maybe a friend told them about it. But you can be absolutely sure that they will not solely rely on a printed listing or word of mouth to view your home. Photos, videos, marketing via social media, and ads make a world of difference. Most sellers, however, believe that professional photographs are a luxury… and in some cases they may be right. But in the grand scheme of things, it is worth the payoff. And, if it's like some of the agents here at Elation, professional photography is usually included with the listing. After all, we want those buyers to fall in love at first sight!
Inside
If it is broke… do fix it
Ok, so this might seem like common sense, but sometimes common sense isn't so common. You'd be surprised at how many times buyers have been touring a home, flipping switches, checking on garbage disposals, opening faucets, opening cabinet doors, turning on lights, etc. only to find out that they don't work! Talk about horrible timing. Now you may not be Mr. or Mrs. Fixer, but your agent may have a network of handymen and contractors that can help you get the job done. The last thing you want is to have a potential buyer, hoping your home is their dream home, only to lose them because they don't think you've taken care of it.
Cool it
Remember, it's summertime and temperatures are rising. Your home can become a sauna if not properly temperature controlled. And a lot of sellers don't think about that when leaving their home vacant for showings and open houses. Don't forget, you want to create a feeling that your potential buyers are "home" and if they don't feel comfortable, that feeling is ruined. This also makes for a great time to make sure the AC is working in your home. Optimizing your HVAC system should be at the top of the checklist when getting your home ready for summer showings… especially here in the Bay as the thermometer rises. You want your buyers to imagine sipping on ice cold drinks in their new home because they want to and not because they feel like they'd melt if they don't!
An inviting experience
Even though you will most likely not be there when buyers are touring your home, that doesn't mean you can't be a gracious host. When holding an Open House for your listing, especially in the summertime, having cold bottles of water or maybe even some lemonade or sweet tea available for your potential buyers goes a long way. Maybe even include some snacks and such. This might help to give potential buyers a look through a crystal ball into what it would be like to live in your home.
De-Clutter / De-Personalize
De-Cluttering is probably something that all of us need to do, in general. But if you are getting ready to sell your home, then it is a must. It's also a task that needs to be planned well in advance of listing your home to sell. De-cluttering, in terms of selling, is basically removing everything from your property that is not needed to live on a daily basis. By doing this, your home will appear to be more spacious. Buyers love space!
In addition to de-cluttering, you should also de-personalize. But what does that mean? It is basically removing anything personal such as family photos, etc. The psychological affect of de-personalizing is quite powerful. Don't forget, you want the buyers to already picture themselves living in the property. You also want them focused on the home itself and not the pictures of you and your family at Disneyland or the collection of crystal frogs you have in the display case.
Outside
You have most likely heard the term, "Curb Appeal". Curb appeal literally refers how appealing your home looks from out on the curb. This is the first impression your potential buyers will get as they pull up to your home. We've all done it… we've all judged a house by it's cover. We automatically start forming opinions of the property before we even get out of the car, let alone go in side and look around. Of course… with amazing professional photos, some of these preconceived opinions can be overwritten. Here are some inexpensive and easy things you can do to "put some lipstick" on the home.
Power wash
You may not need to spend the money or the time to repaint the entire exterior of the home. Instead, you could just give it a good, high-quality cleaning. Power washing can remove some of that caked on dirt and grime collected over the years and power washing with a little bit of bleach can kill any unwanted mildew and make your home shine like new. You'll want to power wash your porches, decks, and patios as well. They will brighten up in no time.
Coat of Paint
If power washing doesn't quite do the trick, then you may consider giving your home a fresh look with a new paint job. Depending on how much "paint-able" surface you have, you may be surprised what a weekend and a couple of gallons of paint can do for your home. Not to mention, someone you know probably knows someone who paints. If it all possible, stick with neutral colors or tones that are easy on the eye… you'll want to try to please everyone. At the very least, it's always a good idea to paint your front door and surrounding trim work. The entryway should look very clean and inviting.
Spruce up the yard
We are not talking about a full landscaping job here, but more of a cleanup exercise. You can start by mowing your lawn. This may sound obvious because you are probably going to mow your lawn anyway, however, the tip here is to mow your lawn twice a week. You want to keep that lawn nice and trimmed the entire time it is on the market. And you'll need to do everything you can to keep it green. Living in the Tri-Valley, we, unfortunately, don't see a lot of rain. Again, you are probably doing this already anyway, but just in case, invest in an inexpensive sprinkler to keep your lawn looking great. Brown grass does not sell homes!
Don't forget about the flower beds. No one really likes to pull weeds and your buyer won't want to either. So, let's not give them one more thing to think about doing after moving into your house. Pulling weeds, adding mulch, and planting some color will pay off big dividends to attracting a buyer to your property this summer.
Finally, take some time to trim your shrubs and any tree limbs that may be blocking your windows. By the time Summer roles around, trees will be full with leaves and you want as much natural light into your home as possible.
Creepy Crawlies
And by creepy crawlies, I am really referring to spiders! If you are like me, and you've found a spider in the house, you would rather just burn the whole house down than deal with that 8-legged monster! The summertime warmth brings them out and they love adding some new construction homes in the corners and crevices of your entry way. Be on the lookout for spider webs, inside and outside of your home. Although every property has to deal with spiders, taking away one more negative thing for the buyer to think about, the better. You want your potential buyers to focus on how great the house looks from the curb, not the huge spider waiting in a web for them to walk up to the front door!
---
On that note… that's
The Scoop
for now. As always, feel free to reach out to any one of us here at Elation Real Estate for all your real estate needs, in and around Pleasanton, Livermore, and the rest of the Tri-Valley. Or ask us how you can join our team! Either way, you'll know where to find us… no compass needed!
All the best,
Your Elation Real Estate Team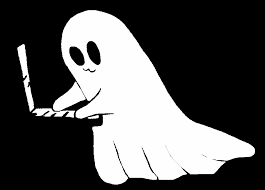 written by The Chermanator, blog master