Readers' Choice
Every year, the Pleasanton Weekly puts a call out to all its readers, and beyond, to have them cast their vote for the best of everything in our hometown of Pleasanton. And I do mean everything.
From the best place to take your dog to the best dance studio… from the best florist to the best French fries… from the best barber shop to the best house painter… and from the best Realtor to the best Real Estate Brokerage.
The popular annual competition tallied over 16,000 votes from more than 1,400 confirmed voters across the Tri-Valley.
Elation Real Estate is proud to announce that it took home two of the honors!
Drum Roll Please…
Best Real Estate Brokerage
—Elation Real Estate
Elation Real Estate assists homebuyers and sellers with needs from start to finish. Whether a first-time buyer or a seller looking for a change of scenery, the real estate professionals at Elation specialize in providing a highly personalized experience.
Best Real Estate Agent
—
Gina Piper, Elation Real Estate
Whether you're looking to buy or sell a property, expert Gina Piper of Elation will advise clients on the best possible choice. Piper's ability to negotiate, as well as her 25 years of experience, makes her a strong real estate agent and a consistent winner in our contest over the years.
Readers have chosen
Five businesses made it five wins in a row this year and will be part of the 2023-24 Hall of Fame elite: De La Torre's Trattoria (Best Italian Restaurant), Gene's Fine Foods (Best Specialty Food Store), New Thai Bistro (Best Thai Food) and Wente Vineyards (Best Local Winery) and our very own Gina Piper of Elation Real Estate (Best Realtor).
The Hall of Famers are ineligible to compete in their category the following year and must sit a year out. Let's just say that this isn't Gina's first time in the Hall of Fame rankings!! Unbelievable!
Elation Real Estate also earned Best Real Estate Brokerage, for the second year in a row!! Considering that Elation Real Estate has only been in existence for 2 ½ years, I'd say that that's a lofty accomplishment!
Click
HERE
to see all of the winners and congratulations to everyone on these lists.
Philanthropy
What really sets Elation apart, besides having an amazing group of agents, a wealth of knowledge and experience, a proven track record of success in the real estate industry, and a killer office, is their Philanthropy.
Giving back to the community is not something new to Elation Real Estate. Since the company was founded in January of 2020, Elation has hosted over 10 fundraising / donation events, sometimes right in the parking lot of their office:
· Two (2) pet food drives benefiting Valley Humane Society
· Warm Jacket / Coat drive benefiting Hively
· Diaper drive benefiting Hively
· Foster Care Kids clothing and household goods drive benefiting If Only You Knew
· Free paper shredding / e-waste disposal event for the community
· Packaging food for Kids Against Hunger (multiple occasions)
"I'm so proud of this group and the work they do in our community. We've built a culture around philanthropy and giving, and their compassion is truly inspiring."
-Gina Piper
"Giving back is part of who we are as both people and as professionals."
-Viviana Cherman
Congratulations to Gina Piper and to the entire Elation Real Estate team! What an accomplishment!!!
---
That's
The Scoop
for now. As always, feel free to reach out to any one of us here at Elation Real Estate for all your real estate needs, in and around Pleasanton, Livermore, and the rest of the Tri-Valley. Or ask us how you can join our team!
Elation Real Estate… Boutique Feel with World-Class Results!
All the best,
Your Elation Real Estate Team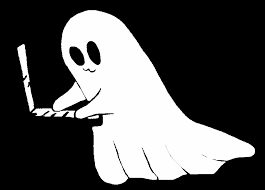 written by The Chermanator, blog master