Each year, the Bay East Association of Realtors® recognizes members for some prestigious awards. This year, Elation Real Estate is proud to announce that one of our own has won the Rookie of the Year award!
Although newly licensed, Glen has already taken the Real Estate industry by storm. He quickly became an active member of a few Bay East committees and is the current 2023 Chair for the Valley Real Estate Network (VREN) which meets every Friday morning. Most importantly, Glen has also helped several families achieve that American dream of home ownership. The sky is the limit for Glen, and we are proud to have him as part of the Elation Family.
"From the beginning, I knew Glen was going to be a perfect fit at Elation", says Gina Piper, owner at Elation. "Our boutique firm is made up of top-notch Realtors® with a culture that is based upon community, philanthropy, and family, and Glen fit right in. I am very proud of him!"

Viviana Cherman, Co-Founder, adds, "I always knew he would be successful in Real Estate. He is a go-getter, he likes to be involved, always has a smile on his face, and I am so happy that he is part of the Elation family."
Born and raised in Livermore, California, Glen lived in Las Vegas for 10 years but has always called the Bay Area home. Glen spent 20 years in the hospitality industry, which ignited his love for connecting with people while helping them grow, nurturing their happiness, and earning their trust. During that time, he obtained a B.A. in leadership and organizational studies from Saint Mary's College of California. His first real estate experience was as a handyman in the early 2000s, making repairs listed in real estate disclosures. His passion for it began to take off after purchasing his first home. Glen has since bought and sold several of his own homes and helped family members do the same. But he is just as attentive to his sellers, from their home's listing to their celebratory closing.
Family is the most important thing in Glen's life, including his husband, son, and chocolate Labrador, Paige. Glen and his husband adopted their son from foster care, and Glen moved back to Livermore to be closer to family while raising him. Paige is also an adopted family member, from a Labrador rescue! Glen is passionate about music. He works as a wedding DJ on weekends and served as director of a community chorus for many years. When it comes to the holidays, Glen is anything but subtle. His home is adorned with more than 4,000 Christmas lights — set to music, of course! — and his buffet-style Thanksgivings rarely have fewer than 40 family and friends in attendance.
In response to receiving the award, Glen says,
"I truly am honored. I got into this business because I wanted to be in this business. I just act with integrity. I want to be someone that you can come to and can trust."
Congratulations, Glen!! We are very proud of you!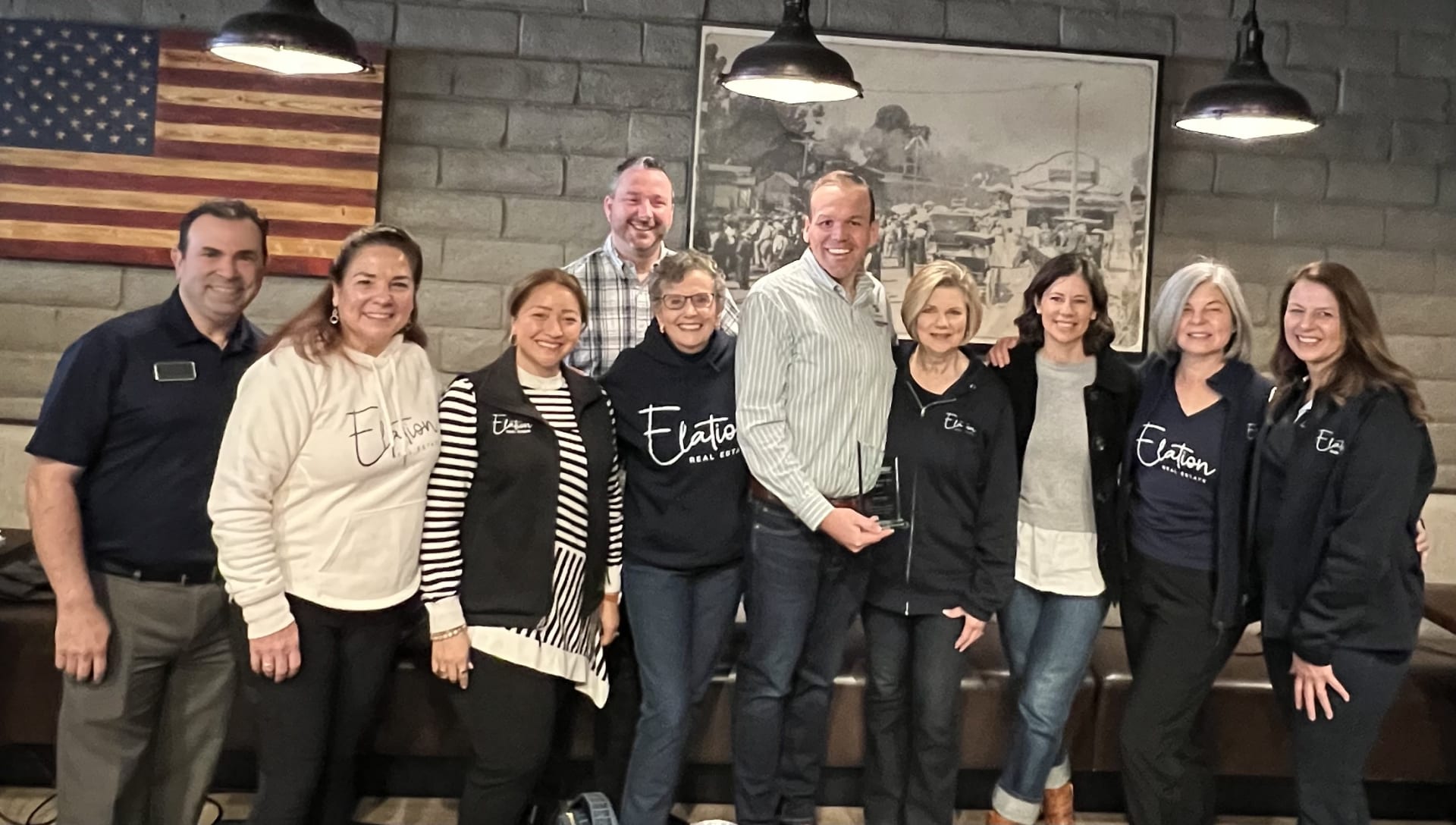 We'd also like to congratulate the other award winners:
REALTOR® of the Year – Bill Espinola
Affiliate of the Year – Christian Carr
Good Neighbor of the Year – Diane Johansen
Outstanding Leadership Award – Nancie Allen
John A. Deadrich Distinguished Service Award – Sandi Gomes
That's
The Scoop
for now. As always, feel free to reach out to any one of us here at Elation Real Estate for all your real estate needs, in and around Pleasanton, Livermore, and the rest of the Tri-Valley.
Or ask us how you can join our team!
Elation Real Estate… Boutique Feel with World-Class Results!
All the best,
Your Elation Real Estate Team